Artifact System
Mu Online Artifacts 
Introduction to artifacts
New equipment artifacts that characters in mu online can equip are added.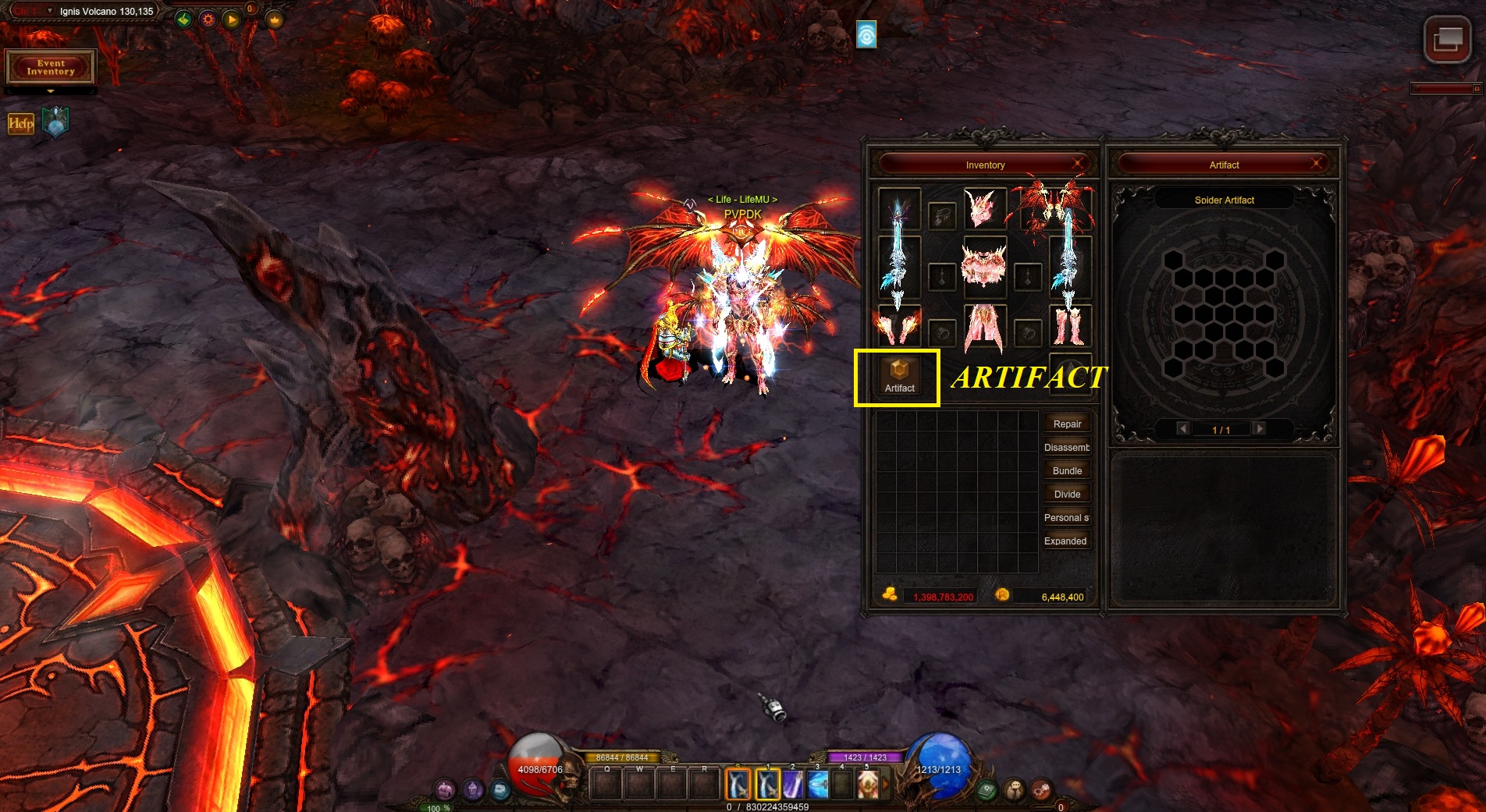 Artifact 
Artifacts are equipment items that characters can equip.
There is a dedicated slot that can be equipped with artifacts.
By equipping it in the slot, you can apply the artifact's option effect. 
Artifacts are shaped like puzzle pieces with hexagonal figures connected to each other, and there are several types.
How to create artifact:
1x peace of artifact * 50 jewel of creation in chaos machine first tab!
Required level : 800
There are a total of 7 levels of Spider Artifact (1 to 7). Each Hạng Spider Artifact will have its own characteristics. Each feature will have 15 levels.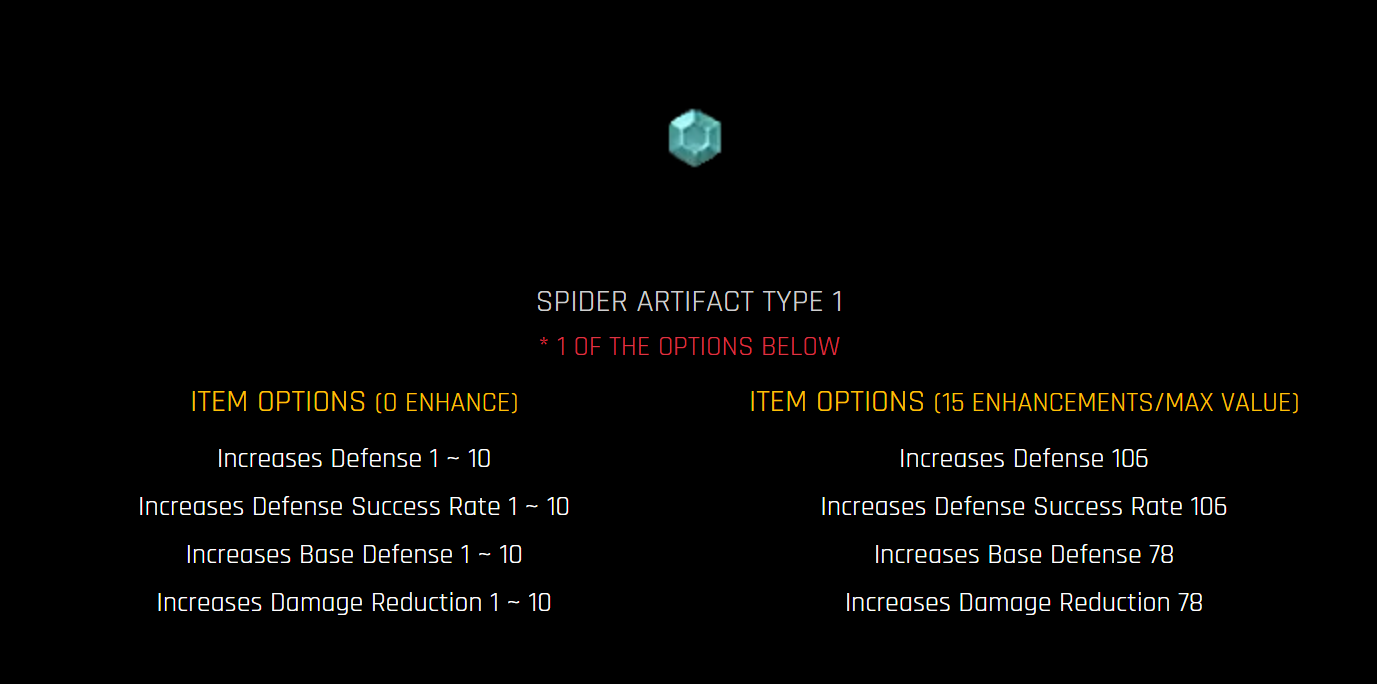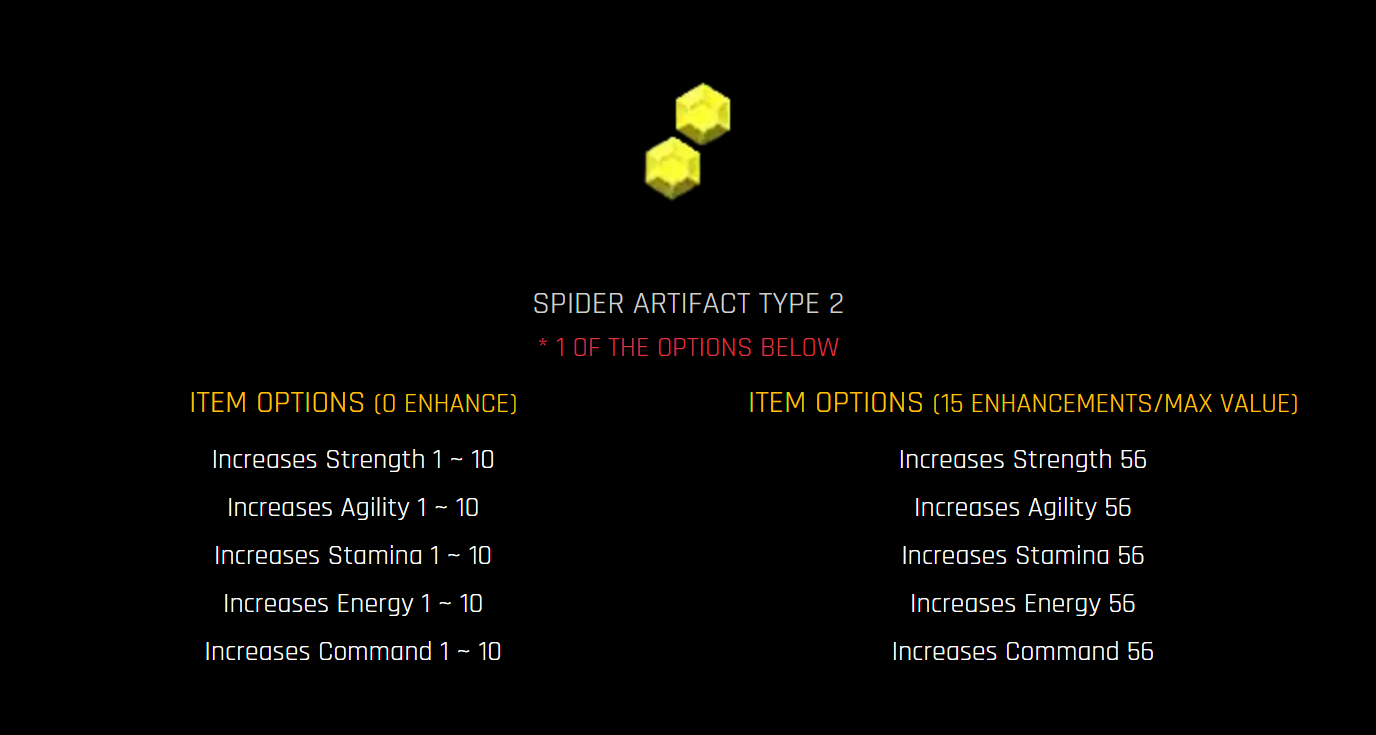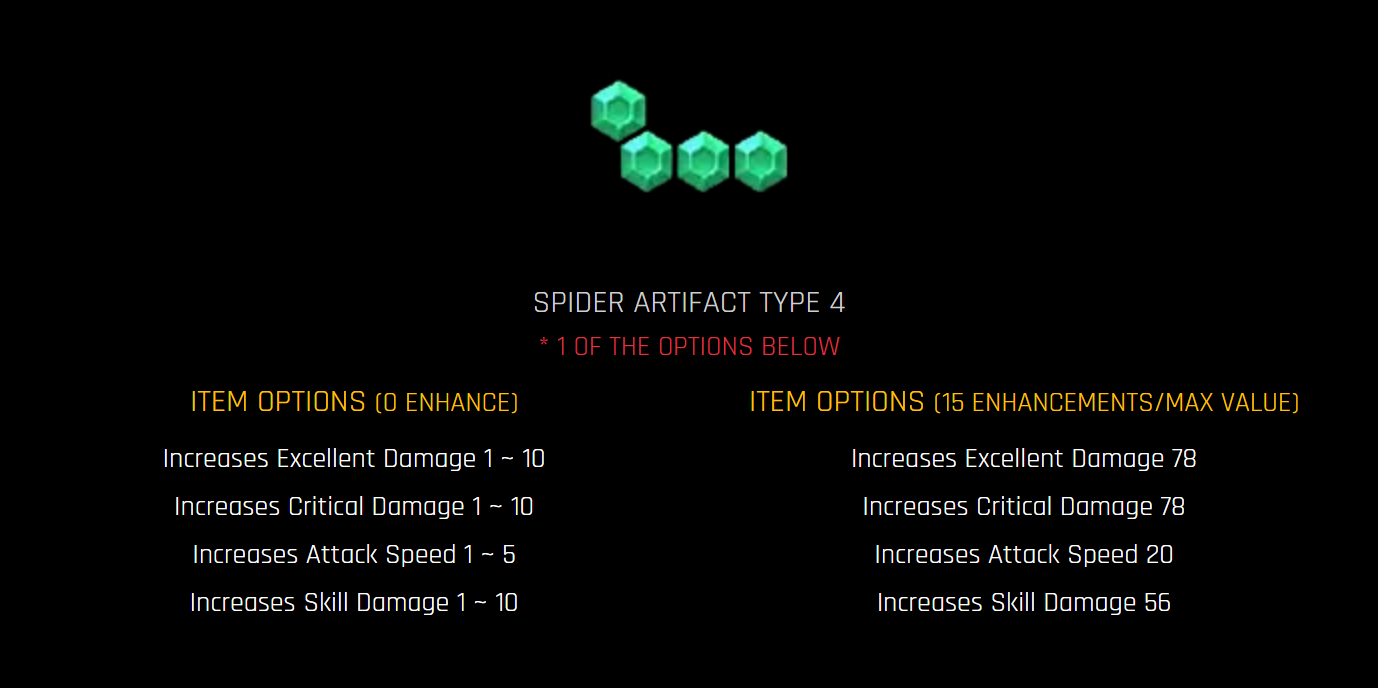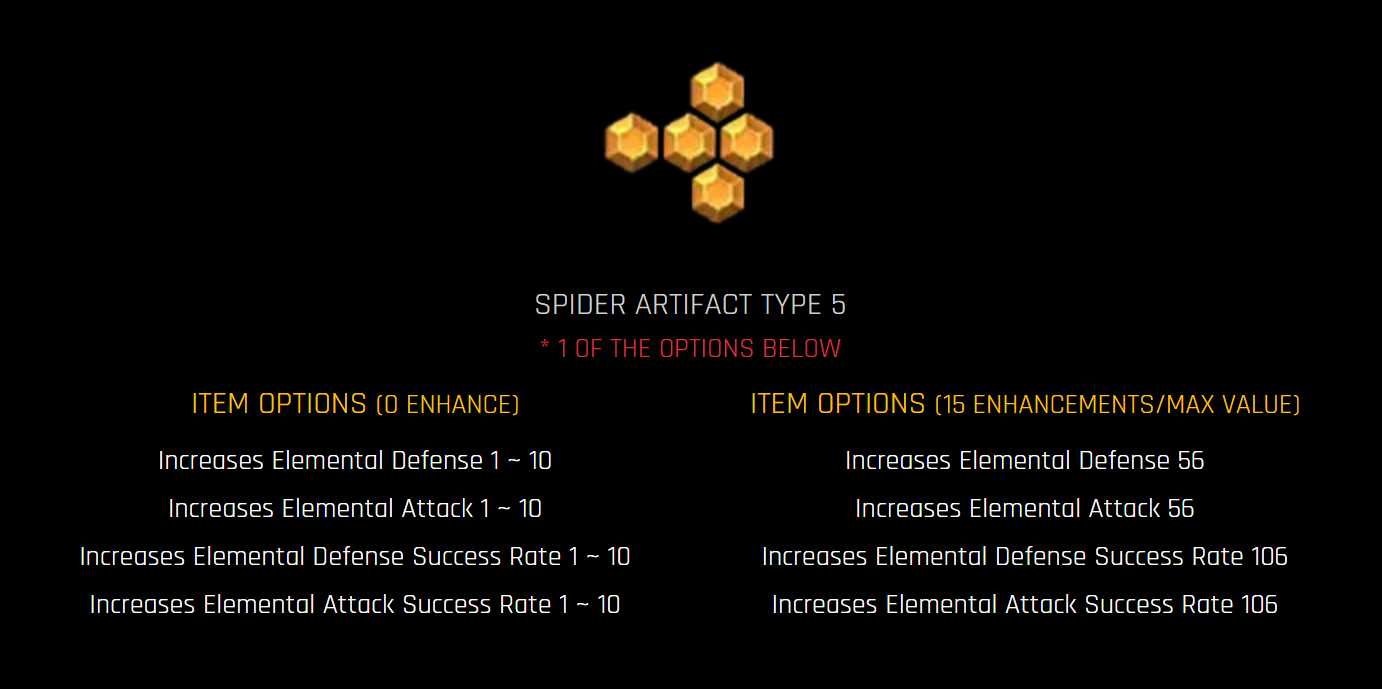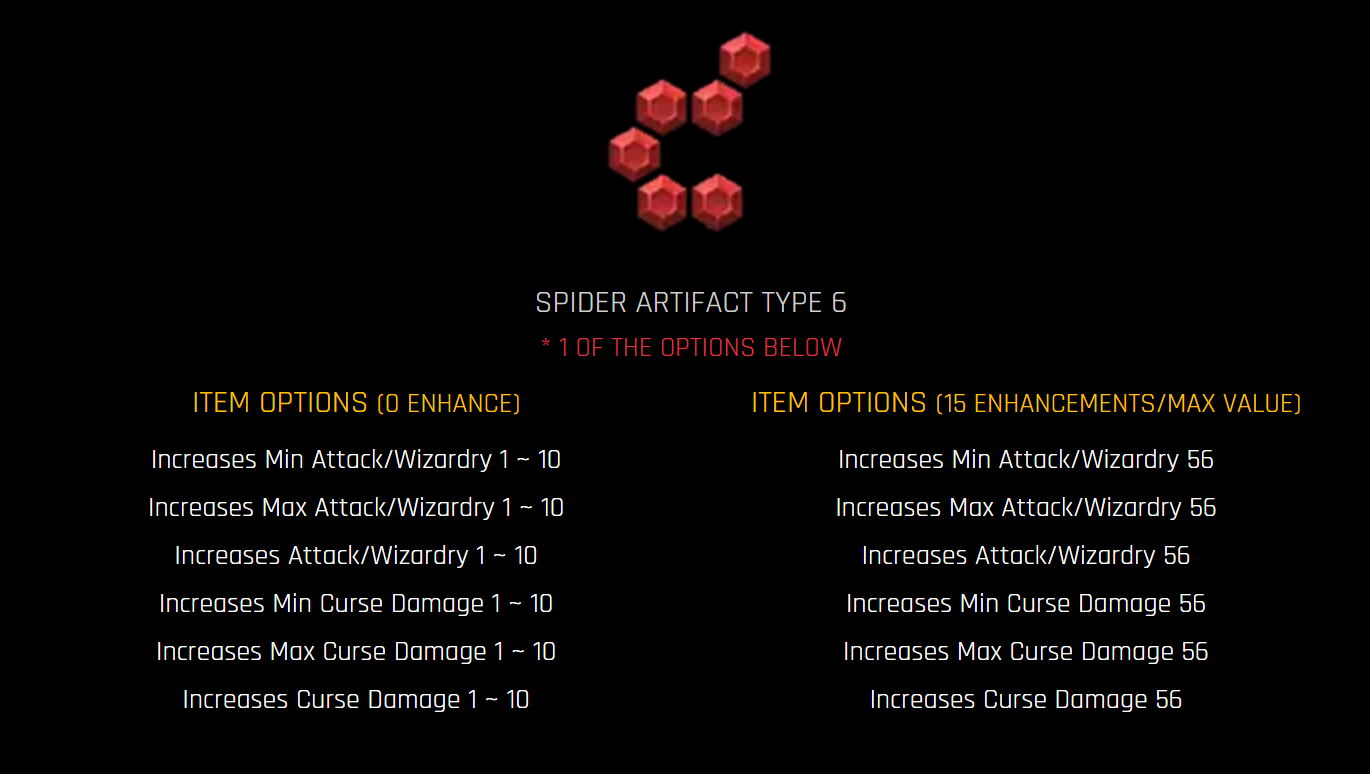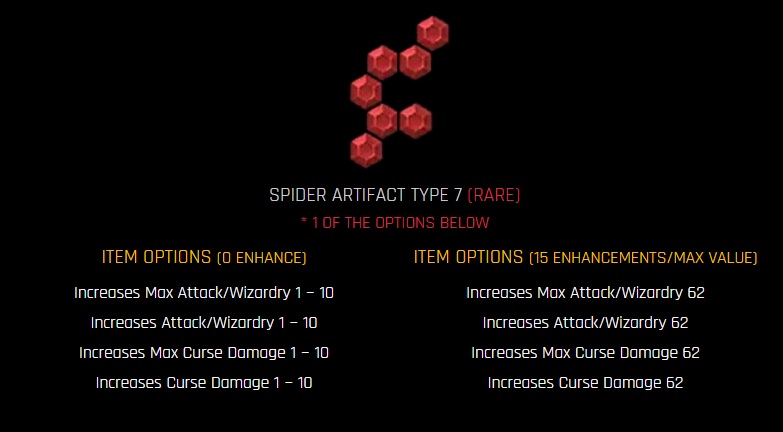 Published by Admin 19/06/2023